Careers
The Kashat Culture
Job Description
Senior Software QA Engineer
Kashat helps the unbanked Egyptian population cultivate a financial identity by providing them with instant loans and an opportunity to access wider financial services by way of building a credit history. We aspire to reconfigure how financial services for the unbanked are distributed by aiming to provide more equitable and accessible solutions. If you are looking for an ambitious and dynamic environment with new challenges every week, this is the place for you.
Kashat is the first nano lending app in Egypt and MENA, we are Egypt' s first regulated nano lending venture. This is your opportunity to work with an ambitious mobile first fintech which has the ambition to become the most progressive and comprehensive fintech mobile app for the unbanked. Join us in our mission to solve some of the region's most challenging issues revolving around access to finance for the unbanked.
About you
We are looking for an analytical, results-driven QA Engineer Who will work with a growing team to test, improve and troubleshoot current web and mobile applications.
You will be using your deep understanding and experience of Software testing and other tools to review, analyze, develop test cases and plans for systems
You should have excellent communication, analytical skills to succeed as a software tester, you should be focused on building a better, more efficient applications and creating a better end-user experience and you must be knowledgeable, collaborative, and motivated.
Responsibilities:
Review and analyze requirements, specifications, and technical design documents, providing timely feedback.

Participate closely in the creation and modification of acceptance criteria.

Develop and maintain test cases and plans for systems, and follow test plans based on bug reports. 

Develop test scripts and run regressions tests periodically.

Design and develop quality control methodology and processes based on test automation tools.

Verify that applications meet business requirements for existing and new features.

Audit systems and report faults in a clear step-by-step reproducible way.

Identify and investigate failures, and document in depth root causes, and provide suggestions on how to avoid future failures.

Examine reports of defects across all information technology systems, check if defects are fixed, document results, and follow up with all interested stakeholders.

Identify, collect, analyze, and report on quality metrics.

Conduct load and stress tests periodically, and after each release cycle.

Review system logs to identify systems bugs/errors.

Mentor other less experienced quality assurance engineers.
Requirements
Bachelor's degree in Computer Science, Information Systems, or other Information Technology specialization.

3+ years of experience in performing quality control for web and mobile applications.

Experience performing manual testing (functional, performance, regression …etc.).

Experience documenting test cases, test plans, and test plan execution reports.

Experience preparing and executing automated functional testing.

Experience maintaining quality metrics.

Experience developing test scripts using Java or others.

Experience preparing and executing performance and scalability testing.

Experience testing REST interfaces.

Experience writing SQL queries in support of test automation.

Working in an organization deeply adhering to the Scrum methodology.

Positive, proactive team player who is passionate about their craft.

Customer-centric prioritization and data-driven decision making.

Excellent written and verbal communication skills in English.
Skills
Testing, Software Testing, Quality, Quality Control, Quality Assurance, Computer Science, Selenium, Appium, SQL, Web Applications, Mobile Applications, Automation, Scrum, REST API, Postman, Manual Testing, GIT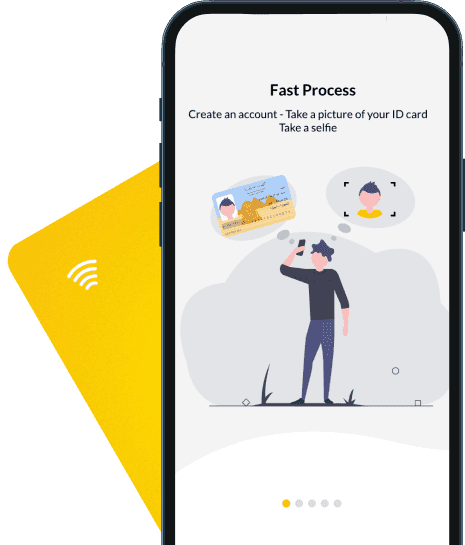 EGYPT's First Nano Financial Service Provider
Powering Access to Digital Financial Possibilities
Kashat serves as the entry point to financial inclusion for the un- and underbanked population in Egypt by offering instant, small, short-term, productive loans.